Setting up your Loyalty stamp card based on tagged items is quick and easy, please follow the steps below
Go to your QikServe Dashboard at QikServe

Navigate to Tags > My Tags

Create one tag called 'Stamp' and one tag called 'Reward'

Go to Loyalty Settings on the left hand side and set up your card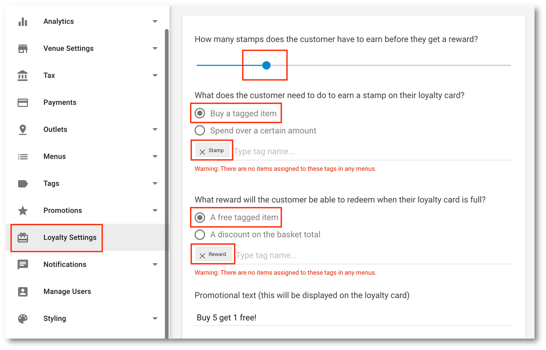 Choose how many stamps you require the customer to earn until they get a loyalty reward by dragging the bar from left to right (maximum 12)

Select Buy a tagged item

In Type Tag Name enter the word 'Stamp'

Then in the Reward section select A free tagged item

Where it says Type Tag name enter the word 'Reward'

Add your promotional text in the section at the bottom

All changes will be saved automatically. There will be a warning sign saying that there are no items assigned to these tags in any menus, so we'll go add them next

Go to Menus > My Menus and select the menu you'd like to add the stamp/reward tags to

Go directly to the item you'd like your customers to order to receive a stamp. You can also apply the tag to a menu section(s) if you would like apply the tag to all items in that section

Click the 3 dots beside the item/section and click Edit

In Tags add the word 'Stamp'
At Item level: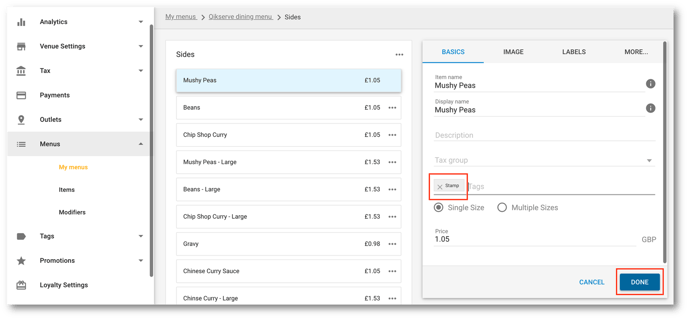 At Section level: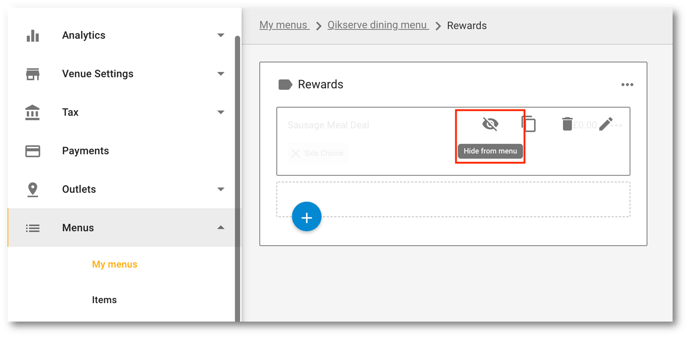 You will see this symbol next to any item or section that will gain the customer 1 stamp

You now need to create your Reward items. This needs to be an entirely new menu item that will remain hidden!
Important: If you are POS integrated you cannot build new items or duplicate existing ones. All items must come from your till. So in that scenario you would create the items on the till, and perhaps your menu section too, and then import them as you normally would. Then you can apply the tag
In your menu create a new section called 'Rewards'. You can also tag the section with 'Reward' now or you can apply it to each item later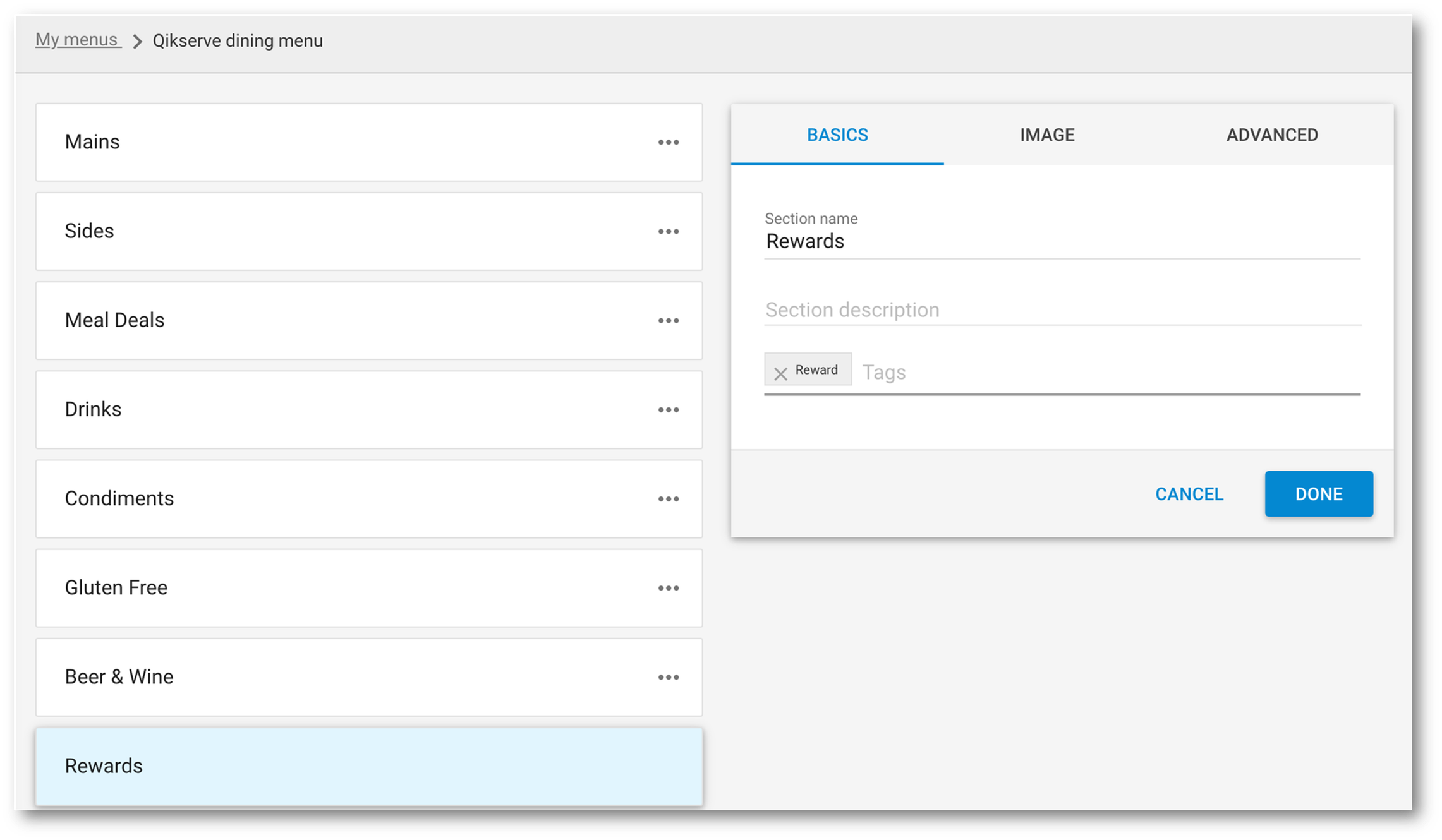 Pro tip - from Menus > Items you can duplicate an item and then edit the new one that appears at the top of the Items list to be £0.00. Then in your Rewards menu section you can import this new duplicated item. Make sure the Stamp and Reward tags are not both on the new item however.
In the Tags area of the new item you created add the tag 'Reward' if you haven't already done so at the menu section level

Then hide each new free item you create by scrolling over the 3 dots on the right hand side of the item and clicking on the eyeball icon
**If all your items are hidden then the menu section will not be visible to customers on the ordering page