Over the past year QikServe have made many improvements to how the platform works internally and externally, please see a list below of the key improvements that happened in 2022.
Loyalty
Loyalty Providers

WEBORDERS, FEATURE FLAG

Operators may use Loyalty Providers for different purposes. For example our partners Talkbox or Toggle might be used for discounts or vouchers and our own Loyalty feature for stamp card redemption

You can now change the titles of the Loyalty feature to be best suited to your use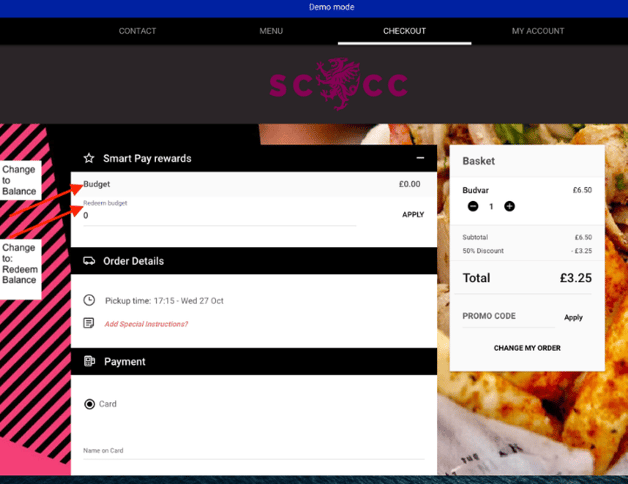 User Interface
Editing items from the basket

MOBILE ORDER & PAY, QIKORDER

Customers can now edit the items directly from their basket rather than removing the item and re-adding it with the correct choice. For example changing a modifier or a size from small to large

Nested section images on QikOrder

We now support section images as circular icons for QikOrder menus. See below screen shot

Updated the menu item page & modifier selection UI

Removed price form description

UI of minus/plus buttons have had the icon sizes rescaled/increased

Hide footer when item is out of stock

Added rounded style for 'Add to order' button

Modifiers - Change multiple selection UI (e.g. 2x extra bacon)

Add plus button when there isn't a quantity added

Add plus/minus button to increment/decrement quantity

Updated radio button/checkbox UI
QikServe Payments
Refunding from the dashboard is now available WEB ORDERS, PAYMENT INTEGRATION

Now allows refunds via the QikServe dashboard. To action a refund please log in to your dashboard, select the Orders tab and click on the order you wish to refund you will see the refund option, next to cancel order

See our handy knowledge base guide for further information HERE

Reporting ANALYTICS -

New column added for Fees which has been added to the 'Transaction detail' report.

An additional column for NET has also been added to the 'Transaction detail' report. This is useful to operators as this is the actual money that is received.

Failure reason now added to transaction detail screen.

You can export reporting of QikServe Payments found within your QikServe Global dashboard, for more information see our knowledge base article HERE
Dashboard
New languages added to the platform PAY AT TABLE, QIKORDER, WEBORDER - This can be changed on your QikServe dashboard in your account settings, for your account only

Spanish (es-ES)

Korean (ko-KR)

Danish (da-DK)

Japanese (ja-JP)

Spanish (es-Ve)

Automatically reject orders if not accepted within XX minutes FEATURE FLAG, COLLECTION, DELIVERY & TO TABLE - There is now a new feature that gives you the ability to automatically reject orders

If an order has been sitting in a pending state for a specific amount of time, the order will be automatically cancelled.

This can be set on your dashboard in your venue settings and Services, see collection service below

Rejected orders will then appear on the rejected orders report in Analytics on your QikServe dashboard.